AUXILIARY EQUIPMENT --> Color Dosing Unit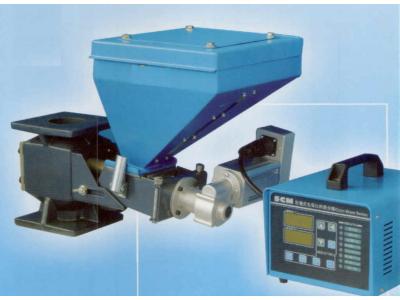 The SCM series Volumetric Color Dosers are used for dosing and mixing virgin, regrind, additives and masterbatch with great accuracy which suitable for the use with injection moulder, extruder, and blow moulder. The units can be either independently or centrally installed on a processing machine. There are 6 model types available. They are formed by 2 different gear-ratio and 3 different screw diameter, each model offers different output capacity from 0 up to 16.3kg/hr

Features:
1. Intellectualize accuracy guarantees by microcomputer Controller
2. DC brushless motor is used for maintenance free
3. Data is perdurable memory and stored function
4. Can satisfy for outer data and signal inputing required
5. Design for modularized structure, for easy cleaning or exchange.